Why coloring sheets are good for you too?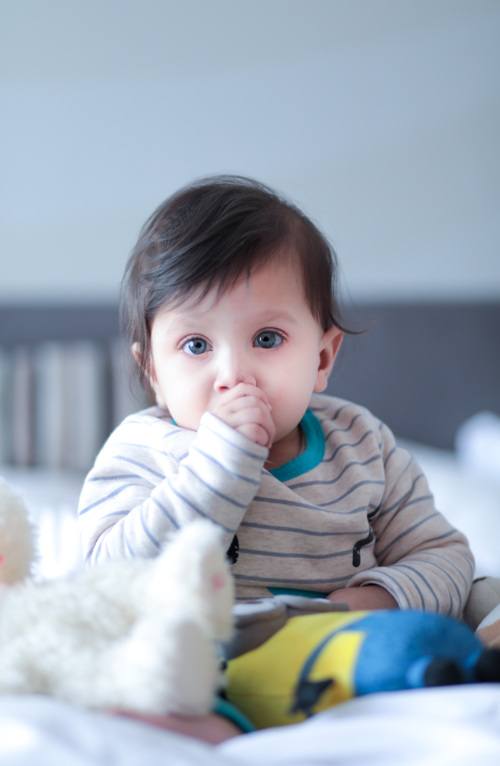 Topcoloringpages.net Holidays are a time for children to rest and have fun. While the weather outside is good, hardly any toddler will complain about boredom. However, the stairs usually start when it is raining from the sky and the child has to stay at home practically all day (and sometimes even several). Creativity of parents has its limits and sometimes you just don't know what to do with your child? Especially since most parents want their child's entertainment to not only give them fun, but also to develop them in some way. It is worth recalling good old coloring pages at such moments. One proven way to keep your child mentally and physically active is by offering them coloring pages. The benefits are manifold and can have a positive impact on virtually every aspect of its development. Coloring also has an educational power and can help prepare your child for school. Below you will find 5 basic advantages of coloring pages for your kids.

To be able to color the picture, the child must hold the crayon firmly and relatively firmly in his hand. This makes his grip, which is needed later to use school supplies. Manipulating the crayon additionally increases the dexterity of the child's hand. A few colored pictures will help your child learn to hold the crayons correctly, long before they even put their foot in the school door. In addition, the correct hold of the crayon will facilitate learning to write handwriting, which requires precision and confident movements.
Printable... source of fun!
Using coloring books requires a child to perform many additional activities, such as correct color recognition, sharpening crayons, planning the appearance of the drawing, etc. As a consequence, he learns to coordinate many of the activities he does. The coloring pages dictate the area to be colored, which further improves eye and hand coordination long before school starts. As the child's skills develop, it is worth gently raising the bar for him and proposing slightly more difficult pictures with more elements.
Be happy and keep coloring!
Coloring teaches patience and also helps your child focus. Being cut off from multiple dynamic stimuli helps you relax and soothes signs of hyperactivity. This is the exact opposite of what modern cartoons and computer games offer. Moreover, completing the picture evokes a sense of fulfillment and satisfaction in the child of a job well done. Therefore, it is worth praising the child after each completed drawing, which will encourage him to repeat this activity. Interestingly, learning patience and introducing relaxation are the benefits that not only adults but also children benefit from coloring. Websites such as Topcoloringpages.net or E-kolorowanki.eu offer pictures for people of all ages.
Good things are easy to find
There are many things you can learn from coloring pages. The coloring book can show planets, birds, plants, animals, cars, insects, etc. At such moments, the child's natural curiosity about the picture in front of him is naturally aroused. Following this path, with the help of coloring books, you can teach your child the names of species of animals, birds, etc. Moreover, you can tell interesting facts about a given object, which they will surely remember well. And all this is due to a combination of play and learning, which is usually the most effective.
Kids love cartoon coloring sheets!
Every child needs time and concrete achievements to develop self-confidence. Learning to draw and color nicely is very important in preschool age, and children are eager to compare their drawings. After completing each subsequent coloring book, the child improves his skills in this area, which also gives him more confidence in contacts with peers.
Good basic benefits of coloring pages
The above 5 advantages are just the basic benefits of coloring sheets. You could easily extend this list with a few additional items, not only for children, but also for adults. An important advantage of coloring books is the fact that they are very cheap and generally available. So it's a fun game that virtually anyone can afford. Therefore, it is worth giving them to your child, even from time to time, and watching how they will develop mentally, physically and emotionally.